2011-2012 Season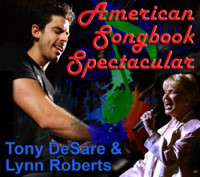 The Great American Songbook Spectacular
November 2011
Our exciting 20th season kicked-off with Bob Lappin & The Palm Beach Pops performing your favorite musical selections from the Great American Songbook including songs by Harold Arlen, Irving Berlin, JeromeKern, Frank Sinatra, Doris Day, Judy Garland and more.
Featuring world-famous Tony DeSare and legendary Big Bands songstress, Lynn Roberts and The Palm Beach Pops Big Band.
---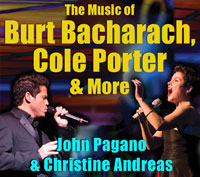 The Music of Burt Bacharach, Cole Porter & More
December 2011
Bob Lappin & The Palm Beach Pops showcase the music of two great American composers, Burt Bacharach and Cole Porter, in a concert that is sure to be a favorite with hits like Alfie, Night and Day, What The World Needs Now, Let's Fall in Love and Wives & Lovers.
Featuring soulful tenor and lead singer for Mr. Bacharach for over 15 years, John Pagano and Broadway singing sensation Christine Andreas.
---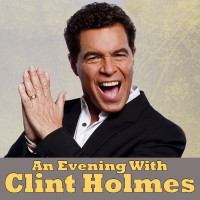 Inspired: An Evening with Clint Holmes
January 2012
Vegas superstar entertainer, Clint Holmes, is back by popular demand, where he will world premier his new show, INSPIRED. INSPIRED is a musical journey thru the artists and artistic creations that have inspired Clint Holmes… the stories and the music. Artists include NAT KING COLE, BOBBY DARIN, SAMMY DAVIS, JR., HARRY BELAFONTE, MARVIN GAYE, FRANK SINATRA, ELLA FITZGERALD, JONI MITCHELL, LENA HORNE, MICHAEL JACKSON and WEST SIDE STORY. Hear renditions of "WHAT'S GOIN ON," "ALL THE WAY," "BOTH SIDES NOW," "HALLELUJAH," "BEYOND THE SEA," "SIMPLE SONG OF FREEDOM," "ORANGE COLORED SKY," "BLUESETTE" and more. The inspiration stories Clint shares with the audience are pretty amazing. This may be the best concert Bob Lappin and The Palm Beach Pops with Clint Holmes have ever performed!
---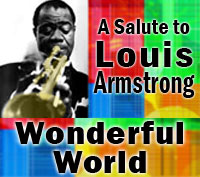 Wonderful World: A Salute to Louis Armstrong
February 2012
In American music, Louis "Satchmo" Armstrong is considered the most dominant figure of the 20th Century. Join Bob Lappin and The Palm Beach Pops as we honor his legacy with Armstrong's music Hello Dolly, Wonderful World and Mack the Knife.
Hailed by critics as being one of the world's finest trumpet players, Longineu Parsons joins us for this memorable tribute along with Broadway superstar and Tony Award Winner, Lillias White.
---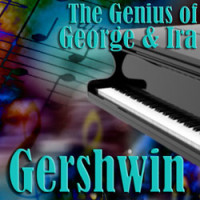 The Genius of George and Ira Gershwin
March 2012
Special guest artists Lillias White, Broadway "Quadruple Crown Winner", Ken Peplowski, world-class clarinetist and legendary jazz guitarist Bucky Pizzarelli will join The Palm Beach Pops as they celebrate the brilliant brothers whose compositions bridged the worlds of Tin Pan Alley, Broadway, Hollywood and symphony halls around the globe.
Hear favorites including Strike Up the Band, Fascinating Rhythm, Someone to Watch Over Me, Summertime and more!
---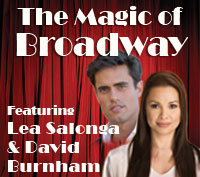 The Magic of Broadway & Disney Favorites
April 2012
A Palm Beach Pops tradition and a night to remember, delight in the wondrous songs of musical theatre as The Pops bring the magic of Broadway's greatest hits to our South Florida stage. Featuring Broadway stars Lea Salonga, Tony and Drama Desk Winner, best known as the singing voice in Disney movies and for her leading roles in Miss Saigon and Les Miserables and audience favorite David Burnham of Wicked.