2010-2011 Season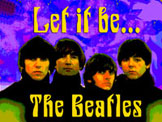 Let It Be…The Beatles
November 2010
The opening night concert features a tribute to one of the most iconic musical groups ever…The Beatles, with guest artist, The Nylons.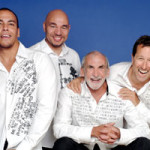 The Nylons are a world famous singing group best known for their hits, "Kiss Him Goodbye," "Chain Gang" and "Happy Together" from their seven gold and platinum recordings.
Billboard Magazine calls this group "one of the few groups to bring dominant vocal harmony to the American charts." Along with original orchestrations from the Royal Philharmonic Orchestra, Maestro Bob Lappin takes the audience on a musical journey of these all-time Beatles favorites "Yesterday," "Eleanor Rigby," "Hey Jude," "All You Need Is Love" and more!
---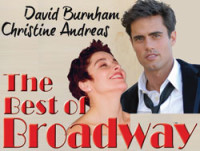 The Best of Broadway
December 2010
Described by the Palm Beach Daily News as having "solid musicianship, polished performers and first-class arrangements of legendary material," Bob Lappin and The Palm Beach Pops' annual Broadway concert has become a tradition in South Florida, beloved by Christine Andreas and David Burnham with The Palm Beach Popsfans everywhere!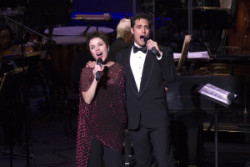 The Palm Beach Pops will present a collection of magnificent music from a variety of popular musicals by the best of Broadway's composers, featuring Broadway's top singing stars, David Burnham and Christine Andreas!
Accomplished stage actor and singer Burnham, star of the Broadway production of Wicked and original cast member of the six-time Tony Award winning musical, Light in the Piazza, will be joining Bob Lappin and The Palm Beach Pops for THE BEST OF BROADWAY! David was featured in our March tribute to Andrew Lloyd Webber, which received rave reviews by music critic David A. Frye, "Burnham knocked Memories, the immortal ballad from Cats, completely out of the park, following with an even better take on Music of the Night, from Phantom."
---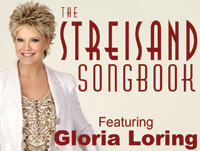 The Streisand Songbook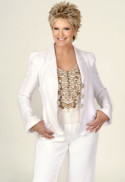 January 2011
Bob Lappin and The Palm Beach Pops showcase singer and actress Gloria Loring in an exciting concert featuring the music of one of the greatest living legends… Barbra Streisand.
Many know Gloria as 'Liz Chandler' in the daytime drama, Days of Our Lives and her #1 pop hit, "Friends and Lovers." She brings to life the timeless songs "The Way We Were," "People," "Somewhere," and other memorable Streisand tunes as well as music from Funny Girl and Yentl.
---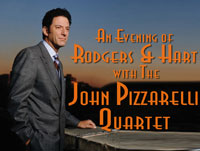 An Evening of Rodgers and Hart
with The John Pizzarelli Quartet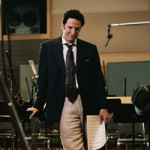 February 2011
Internationally acclaimed singer and guitarist for over 25 years, John Pizzarelli puts his own spin on the light-hearted songs written by the dynamic duo of Richard Rodgers and Lorenz Hart. Rodgers and Hart are remembered for their artistic collaborations on 28 stage musicals and over 500 songs, including "It's Easy to Remember" "With A Song In My Heart," "The Lady is a Tramp" and "My Funny Valentine." Joining Pizzarelli for the sizzling evening of song will be Larry Fuller on piano, his brother Martin Pizzarelli on bass and Tony Tedesco on drums.
---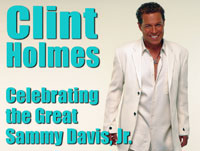 Celebrating the Great Sammy Davis, Jr.
March 2011
An overwhelming audience favorite, superstar Vegas entertainer Clint Holmes returns to Clint Holmes honor one of the greatest entertainers of all time…Sammy Davis, Jr.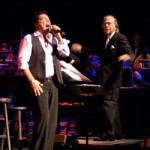 Hear "The Candyman," "Mr. Bojangles," "What Kind of Fool Am I," "For Once in My Life," "I Gotta Be Me" and more!
Holmes is the buzz around town each time he appears with Bob Lappin and The Palm Beach Pops in a concert that received rave reviews and critical acclaim, including a Critic's Pick in the Palm Beach Daily News' season review.
Each night that Clint takes the stage, he redefines the role of entertainer. His musical journey weaves the audience through many musical styles including Jazz, Broadway and American Songbook treasures. Clint headlined at Harrah's in Vegas for seven years where he was also voted Singer of the Year twice. With his powerful voice and magnetic stage presence, Clint was crowned Atlantic City Entertainer of the Year three times! Clint's passion and energy make you realize from the first song that you are in for an unforgettable night. This high energy concert will have you on your feet and satisfy your craving for sensational music. that captivated the audience.
---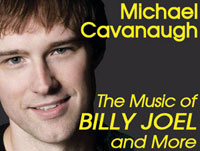 The Music of Billy Joel & More
Michael Cavanaugh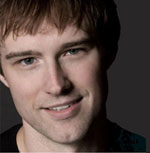 April 2011
Broadway sensation Michael Cavanaugh, hand picked by Billy Joel to star in his smash hit Movin' Out, brings a thrilling night of the Piano Man's music to the Palm Beach Pops stage. A Tony-nominated vocalist and pianist known for high-energy performances, Cavanaugh will sing such show-stoppers as "Uptown Girl," "Piano Man," and more. Don't miss these concerts featuring energizing music.